Special Fellows 2017
Special Fellows 2017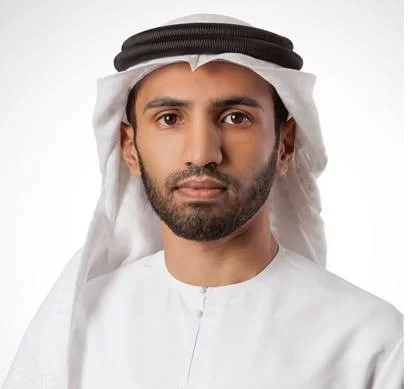 Abdulla Al Haidan is a Senior Project Engineer working at Dubai Ports World (DP World), a leading enabler of global trade. He holds a Master degree in Engineering Management from the University of Wollongong Dubai and a Bachelor degree in Civil Engineering from the Higher Colleges of Technology Dubai.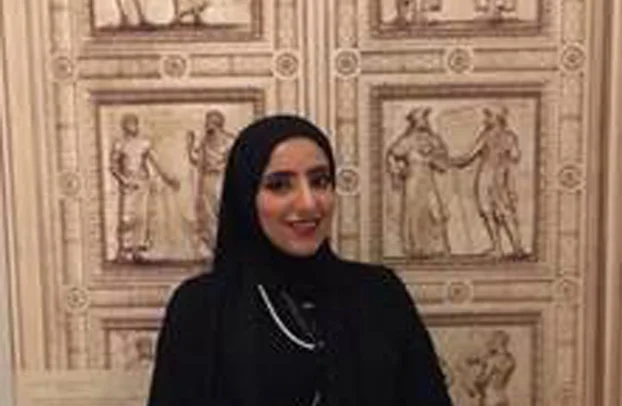 Aysha Althehli holds a degree in political sciences from the United Arab Emirates University. She is also a Sheikh Mohammed bin Zayed scholar and a board member in their alumni association. Aysha is passionate about international affairs and diplomacy and is keen to pursue a career as a diplomat.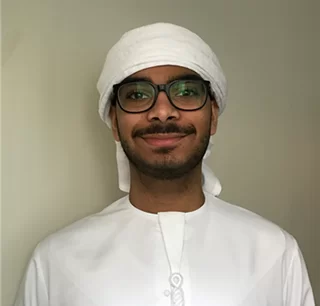 Ali Alrahma is a Computer Engineering student at New York University Abu Dhabi and has great interest in technology, cyber security, space exploration, biomedical engineering and human health. Ali believes that attending the Aspen Abu Dhabi Ideas Forum will enable him to broaden his knowledge about tackling real-world problems.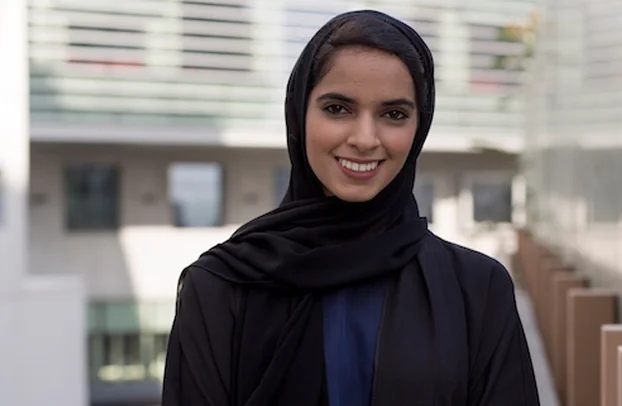 Dubai Abulhoul is the author of Galagolia, the first Emirati fantasy novel, and a newspaper columnist. In 2016, Dubai was the youngest Emirati to be appointed by the UAE Government to the first Emirates Youth Council. She has interned at the UAE Embassy in Washington and the UAE Mission to the United Nations. Dubai will join Oxford University as a Rhodes Scholar in Fall 2017.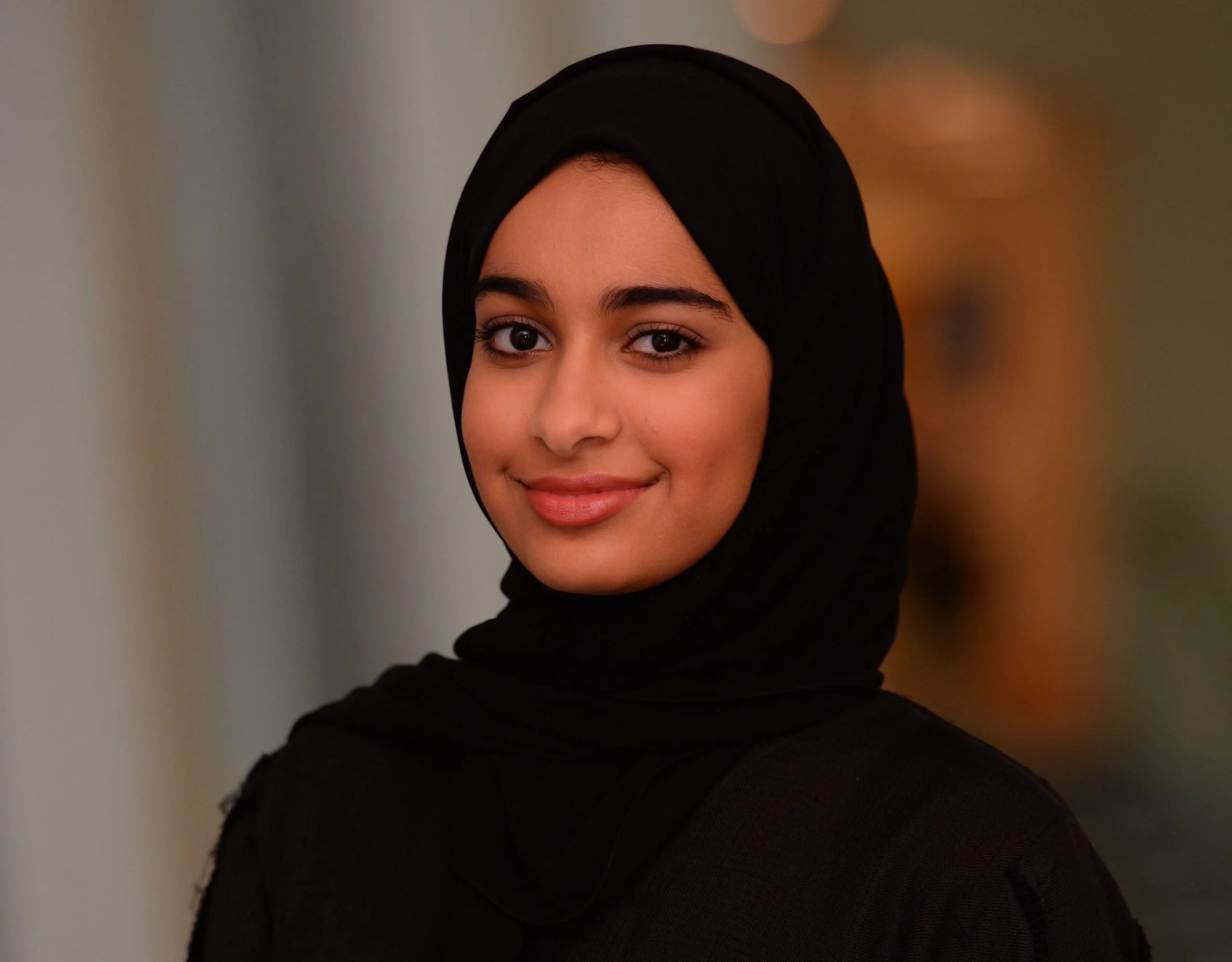 Fatma Al Rahma is a freshman at NYUAD, intending to major in Mathematics and Arts. She holds a great passion in solving mathematical problems and addressing global issues. She hopes to pursue a career in the space industry and also promote innovative global interactions.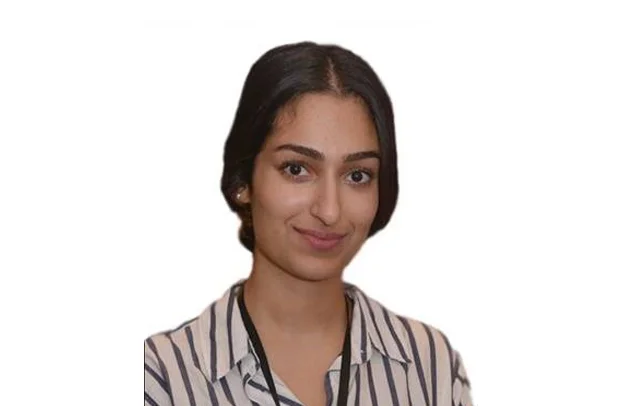 Hanan is a Sheikh Mohamed Bin Zayed Scholars Program alumna, and holds a BA in Psychology and Counselling from UAE University. She is currently working in Human Resources, having previously worked in the fields of Higher Education Administration and Social Services. Hanan aims to pursue post-graduate studies in New York.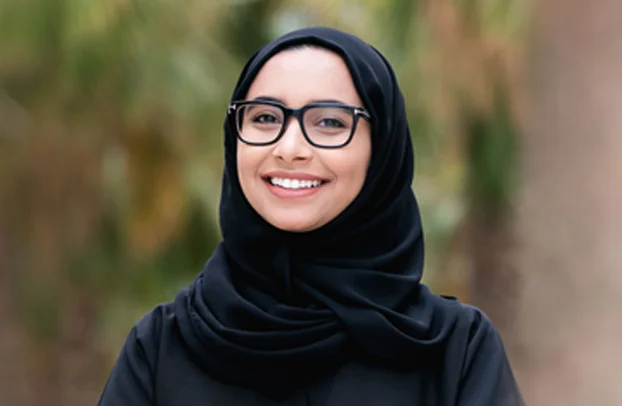 Maitha AlMemari is an Emirati junior at NYUAD, majoring in Social Research and Public Policy. As a passionate environmentalist, she has helped organise Sila 2014, drawing students and professionals together to make a positive impact in the local community. She is also involved in the Girls Education Network, in which she teaches leadership skills to high school students.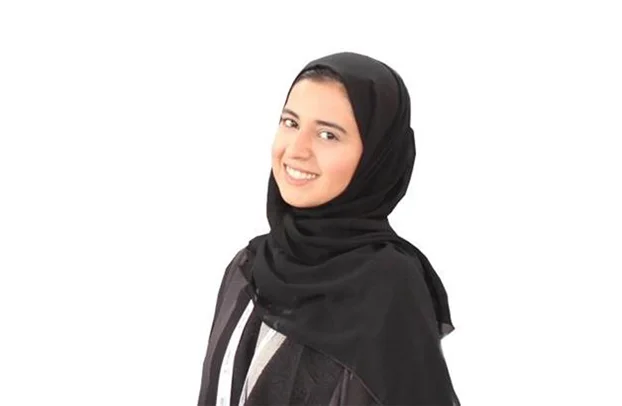 Maitha Al Eisaei is a Communications Officer at Strata Manufacturing PJSC, a composite aero-structures manufacturing facility based in Al Ain. She holds a bachelor degree in Mass Communication from the United Arab Emirates University. She also completed the Sheikh Mohamed bin Zayed Scholars Program in 2014. Al Eisaei also spends time volunteering in various community activities.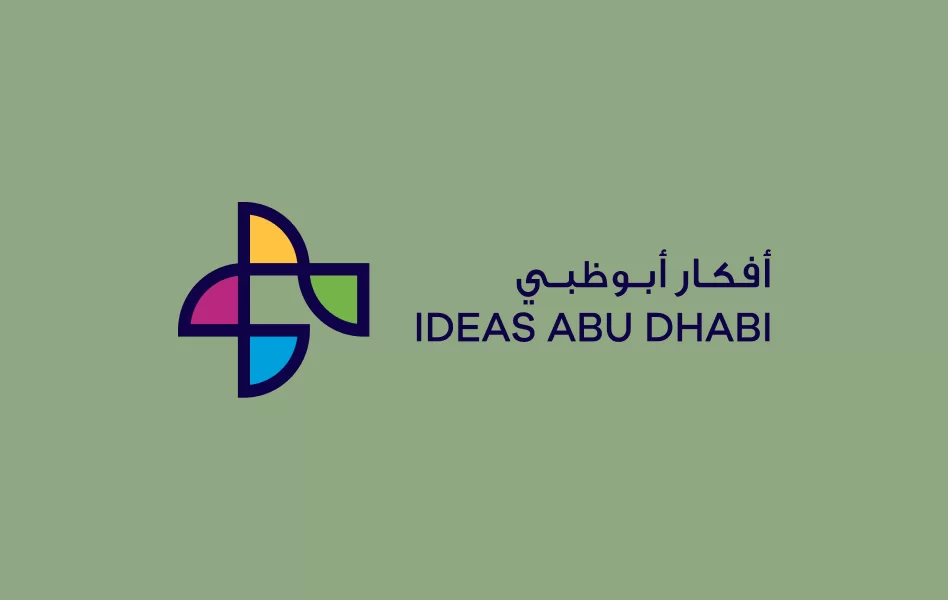 AlMubarak received her MA in Law and Diplomacy from Tufts University's Fletcher School. While pursuing her degree, she focused on humanitarian and migration studies, conducting research on labor migration in the UAE. She also holds a BA in International Studies from Zayed University and is an alumna of the Sheikh Mohamed Scholars Program. She currently works as a researcher at the National Archives.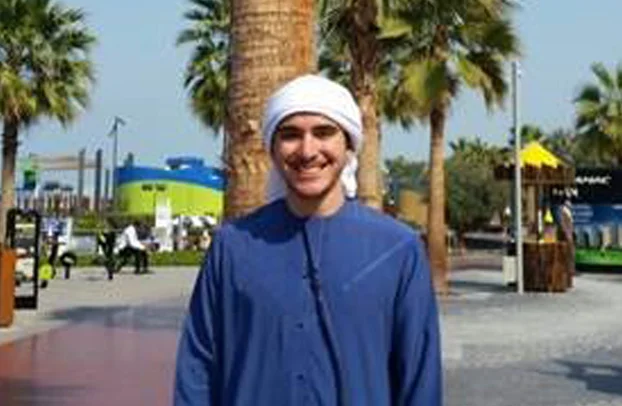 Omar is a sophomore student at NYUAD pursuing a major in Political Science and a minor in Creative Writing. His interests include international relations, national security, and government structure, and his writing explores ideas of trauma, misunderstandings in political interactions, and the timeless struggle between good and evil.